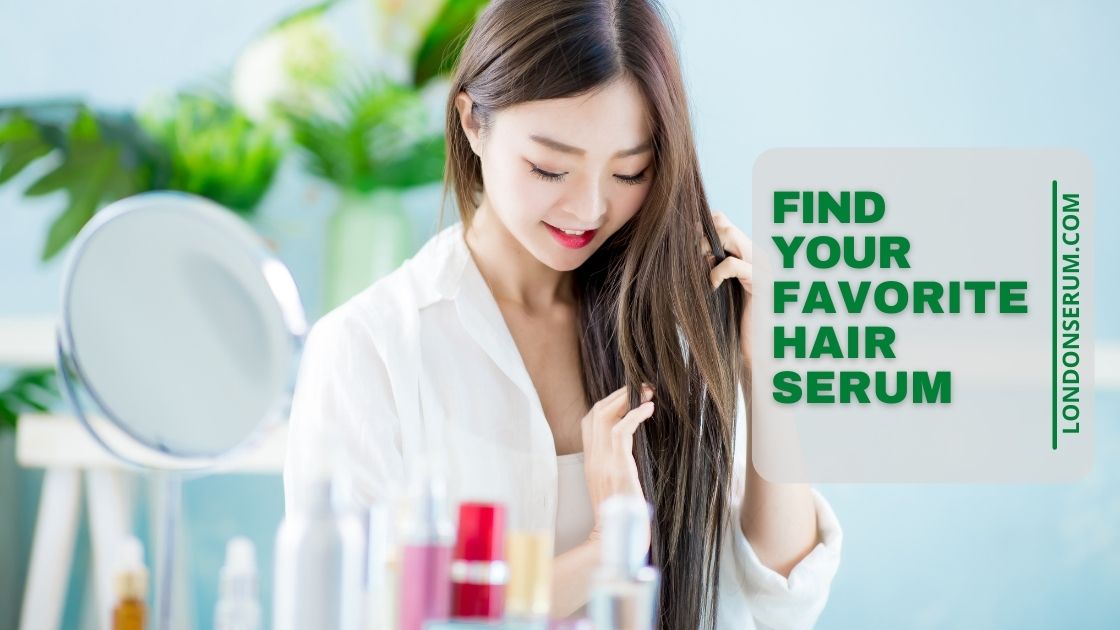 You agree on it or not this is true that frizzy and dry hair can make your personality dull. Frizziness happens when your hair gets dehydrated, dry, and damaged. Another reason is the improper and excessive application of hair products.
There are also so many reasons behind that, if you want to know reasons for having frizzy hair and how to tame or prevent it you may read it.
Pick the right anti-frizz hair serum that can bring back your natural hair again. You may wonder after applying an anti frizz serum. Anti-frizz serum can make your hair smooth, soft, and shiny in a jiffy. It has been a most popular product among the young star as it can give them an instantly smooth, shiny hair look before attending parties, meetings, and clubs.
Here I am going to share best anti frizz serum that turn your frizz and damaged hair into silky, shiny, and frizz-free.
Best anti frizz serums
GIOVANNI Eco Chic Frizz Be Gone Super Smoothing Anti Frizz Hair Serum

Review
This super smoothing anti frizz serum is very helpful for improving hair elasticity, and silkens tresses and defines hairstyle. It makes your hair sheeny and frizz-free and also helps to reduce flyaways. It is absolutely color-safe product and nourishes your hair with a blend of essential oil with vitamins and antioxidants without stripping your hair color. No harsh chemicals and paraben are included in this hair serum.
Exotic ingredients
Shea butter extract, Sweet almond oil, Macadamia seed oil, Argan oil, Baobab seed oil, Moringa oleifera seed oil, Jojoba seed oil.
Herstyler Marula Oil Hair Serum
Review
This serum is absolutely non-greasy and easily absorbed by hair and thus strengthens the hair follicles and hydrating them. This hair serum helps to renew hair and protect your hair from any harsh environment and heat tools by creating a protective layer in your hair strands. It also helps to turn your dull and frizzy hair into soft, shiny, and manageable hair. This oil hair serum contains marula oil, aloe vera, vitamin E that helps revive and repair dull lifeless hair effectively and make your hair frizz-free. This non-greasy serum is blended with minerals that help to condition your hair and hydrating it from the cuticles.
Exotic ingredients
Sclerocarya birrea (Marula) Seed Oil, Cyclomethicone, Dimethicone, Tocopheryl Acetate (Vitamin E), Aloe Vera Extract.
Vitamins Keratin Protein Hair Serum Review
If you want salon-like soft and silky and shiny hair at home you can apply it. This perfect frizz control serum contains Moroccan Argan and Coconut to give you instant thicker, sheen, and luxurious silky hair. This keratin moisturizer repairs your damaged hair and splits ends. Its biotin and castor oil strengthens the hair follicle and the anti-breakage nutrient protective solution helps to stop the sun and flat iron damage. This serum is non-greasy and free from Paraben, Alcohol, and any harsh ingredients.
Exotic ingredients
Glycerin, Hydrolized Keratin, Biotin, Soluble Collagen, Coconut Oil, Castor Oil, Argania Spinosa Kernel Oil, Triticum Vulgare (Wheat Germ) Oil, Vitamin E.
John-Frieda Frizz Ease Extra Strength Serum Review
This anti frizz serum helps to eliminate chronic frizz instantly and also locks moisture for a sheeny, glossy hair. It also helps to protect your hair from heat damage and repel humidity. Algae extract, bamboo extract, and silk proteins are carefully included here to repair dry, damaged, and frizzy hair. This one is safe on color-treating hair and should apply on soaking wet hair to lock in moisture.
Exotic ingredients
Cyclopentasiloxane, Dimethiconol, Ethylhexyl Methoxycinnamate, Mineral Oil, Hydrolyzed Silk, Algae Extract, Fragrance.
Garnier Fructis Sleek and Shine Anti Frizz Serum Review
This serum is very helpful and will work like a magic on your frizzy hair and give you an instant smooth and shiny look. It gives you a long-lasting frizz control even up to 72 hours and in 97% humidity. This serum is also formulated with Argan oil from morocco and turns your frizzy, dry, unmanageable hair to manageable, sheeny, silky hair. It's also formulated with some active fruit proteins and a plant-derived extract that helps to strengthen and healthier your hair strands. It is the most popular one among the users.
Exotic ingredients
CYCLOPENTASILOX ANE, DIMETHICONOL, PARFUMe/FRAGRANCE, ARGANIA SPINOSA KERNEL OIL, PRUNUS ARMENIACA KERNEL OIL/APRICOT KERNEL OIL, HEXYL CINNAMAL, BENZYL ALCOHOL, LINALOOL, AMYL CINNAMAL
Redken Frizz Dismiss Instant Deflate Oil-In-Serum Review
This hair oil serum helps to control excess puffy and protects your hair from repelling humidity. It is formulated with Babassu oil for increasing manageability and provides you a super smooth and shiny hair look. This one is for all hair types and absolutely sulfate and Sodium chloride-free hair product. Apply it on damp or towel-dried or dry hair to get the best result.
Exotic ingredients
Cyclopentasiloxane, Dimethiconol, Glycine Soja Oil/Soybean Oil, Parfum/Fragrance, Orbignya Oleifera Seed Oil, Benzyl Salicylate, Benzyl Alcohol, Linalool, Hexyl Cinnamal, Geraniol, Amyl Cinnamal, Coumarin, Citronellol, Limonene, Benzyl Benzoate, Citric Acid.
Herstyler hair repair serum
This serum is also a popular and high-rated hair product with user positive reviews. It is formulated with Argan oil extracts with pro-vitamin E that helps to leave your tresses soft, shiny, and stunning immediately. It also contains Aloe Vera that helps to repair damaged cells and hair, addresses hair woes, and stimulates dormant hair follicles. This nongreasy frizzy hair serum nourishes your hair, loosens tangles, lessens split ends, frizz, and restores shines to hair.
Exotic ingredients
Cyclopentasiloxane, Cyclohexasiloxane, Dimethicone, Aloe Barbadensis Leaf Extract, Fragrance (Parfum), Tocopheryl Acetate, Argania (Argan) Spinosa Extract.
Bottom line
Anit-frizz serum is good for hair but excessive use of this product can even damage also. if you want to know about the proper application of hair serum and how much you should apply on your hair read this.
You can use the anti-frizz serum with other anti-frizz hair products like anti-frizz creams, oils, masks, shampoo, and conditioners.
Just only application of hair serum can never back your natural hair again. You should maintain a good hair routine and apply good hair products, especially Argan or coconut oil 2 to 3 times a week. Another important thing is that you should maintain a good diet and stay away from alcohol and cigarettes if it is possible.
What you should do
Distribute evenly
Avoid roots while applying it
Use cruelty free and harsh free hair products
Drink enough water and healthy food
Massage your hair with Argan or coconut oil 2 to 3 times a week
what you should not
After applying serum don't rinse your hair
Don't apply water on your hair every day if your water is so hard
Don't try to straighten it on your wet hair, it may severe hair damage
Question may arise
Do we need to wash hair after applying anti frizz serum?
No, you don't need to. Basically, the anti-frizz serum is applied to damp hair after taking shower. Even you can blow dry your hair after applying hair serum. Or if you apply the serum before going to party or anywhere else, after coming back you can wash it or you can wash it the next day.
Should I apply serum before or after straightening?
You can apply a heat protectant hair serum before straightening your hair. It's better to blow dry your hair after applying serum than go to straighten the process. Heat protectant serum will help your hair from having damage caused by heat. After straightening hair you can apply a light-weight Argan oil.
Can I use hair serum before blow drying?
Yes, you can apply the anti-frizz serum before blow-drying your hair which will provide you a more shiny, silky and smooth, and frizz-free hair look.
READ MORE: How to use hair serum for getting silky, shine hair & prevent hair fall and breakage
Is anti frizz serum good for hair?
Most of the anti-frizz serum is included with essential oil like Argan, babassu, coconut, marula, etc they are great for smoothing, shining your hair. The combination of vitamin E, aloe vera, and keratin that anti-frizz serum contains is absolutely good for every hair type. It helps to fight against repel humidity and protect hair from sun and heat thus provide you a frizz-free smooth shine look.
Can you use anti frizz serum on dry hair?
Yes, you can apply. Basically, you can apply the anti-frizz serum on your damp hair or even dry hair also. Application of anti-frizz serum on dry hair provides you the super smooth, shiny, and silky hair look and best texture after styling hair.