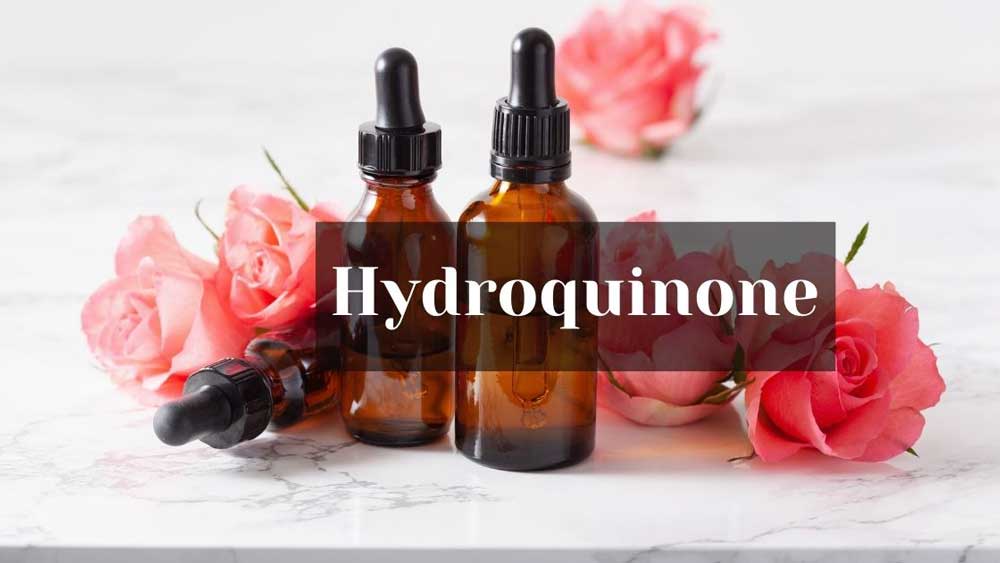 Hydroquinone is a potent and controversial active ingredient in the whole world. There are lots of controversies and conclusions about this ingredient around the world.
Lots of questions may arise in your mind about Hydroquinone. Is Hydroquinone safe for skin? Can Hydroquinone cause renal cancer and pseudo-ochronosis? Some countries ban this ingredient, and some are not. What are the reasons behind that? And why do some well-known dermatologists still prescribe their patients to apply Hydroquinone? Here I will disclose all the facts about Hydroquinone, which is undoubtedly the most popular ingredient for fading hyperpigmentation.
This article will show how Hydroquinone is safe for the skin with proper guidelines and concentration levels. And how it is the best ingredient under the supervision of good dermatologists for removing hyperpigmentation. Get some pro tips at the bottom of the article, If you are a hydroquinone user.
What is Hydroquinone?
Hydroquinone has the property of lightening your skin. It is a powerful skin-lightening agent. Around 1936, Hydroquinone was noted as a skin bleaching agent. But it's not a skin bleaching ingredient at all. In a word, It is one of the best ingredients for treating hyperpigmentation, post-inflammatory hyperpigmentation, and melasma.
But the problem is this is not acceptable for all countries as it may cause some adverse effects after applying this ingredient topically with high doses and for want of proper knowledge. Some countries banned this ingredient over the counter and product that contains Hydroquinone. But the study shows that Hydroquinone is safe and effective for lightening skin and removing hyperpigmentation.
The FDA (U.S FOOD and DRUG ADMINISTRATION) also confirmed its effectiveness without any cancer and can be sold over the counter with a 2% concentration. Hydroquinone can be found in different formulas like hydroquinone serum, cream, and gel. But still, I want to tell you; that you should be very careful about how to apply it and how much is safe for you.
How does Hydroquinone work?
Hydroquinone lightens your skin by decreasing the number of melanocytes. Melanocytes are one kind of cell that produces a darkening pigment called melanin which is the reason for having darker skin and hyperpigmentation. So when melanocytes are activated, it converts Tyrosin into DOPA through an enzyme called Tyrosinase.
Hydroquinone acts as an inhibitor of Tyrosinase so that excessive dark melanin can't be produced and thus lighten your skin. But don't forget adequate melanin is good for our skin and protects skin from sun rays. If you apply high doses of Hydroquinone, it may hamper in production of new melanin.
Because Hydroquinone does not hamper pigment that presents in your cells; instead, it inhibits producing new dark melanin in your skin cells and thus makes your skin light and bright. Hydroquinone is sometimes called skin bleaching cream, which is misleading people. It's not skin bleaching cream at all.
So if you have severe hyperpigmentation, immediately consult with a dermatologist and apply it under the supervision of a professional dermatologist.
Hydroquinone before and after
This portion is significant, how to apply Hydroquinone on the face or skin even if you already have any redness, flaking, irritation, sting, or burning issues.
But as I always say, if you have a severe problem with your skin, you should consult with your dermatologist.
Now let's come to the point.
So if you have the problem mentioned above in your skin, cleanse your skin properly, then take half a pea-sized or pea-sized drop of Hydroquinone (concentration should be 2% or according to the dermatologist's advice). And then, take half a pea-sized or pea-sized drop of moisturizer, mix both, and then apply it to your skin. Get the best moisturizer that will work best with Hydroquinone and shows no irritation.
If you have no severe problem mentioned above, it only has hyperpigmentation, mild acne scars, or age spots, so that you may apply it another way.
Just cleanse your face, and after cleansing, you may use toner. Take Hydroquinone on your fingertip and apply the specific area, not all over the face, if the dose or concentration level is high.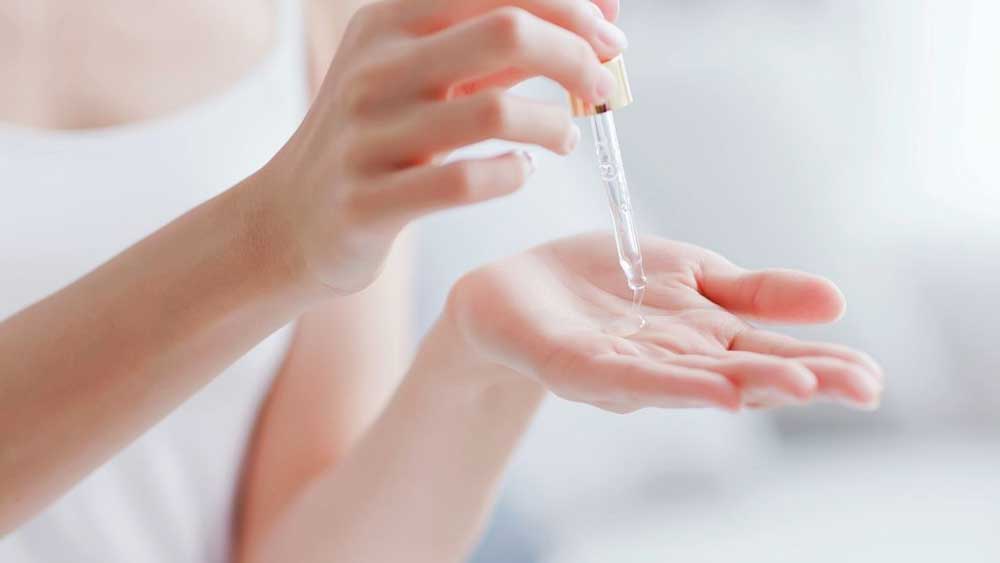 But if you apply over-the-counter 2% hydroquinone, you can use it all over the face, even in your neck area and elbows. Gently rub until it gets absorbed properly.
Finish with a super branded moisturizer by applying it to the face.
One most important thing is that you must wear sun protection. As you learn, Hydroquinone inhibits dark melanin production, so if you are exposed to the sun without protecting your skin, dark pigmentation may come back again. So wearing sunscreen is the most important.
But you know, if you don't wash off sunscreen before bedtime, it may cause acne, dark spot, blackhead, or whitehead. To know more facts about sunscreen, you may read it.
Another important thing that should keep in mind is that 2% topical hydroquinone cream is safe when you apply it for a short period. Never use it for a long period.
But the safest procedure is to do a patch test before applying it and must read the levels or bottles.
Benefits of Hydroquinone for skin
Improve photodamage on the neck and upper chest
A study shows that 4% hydroquinone and 2% glycolic acid twice a day for 12 weeks on the photodamaged areas can improve photodamage, dryness, texture, fine lines, and hyperpigmentation.
But you should consult with your doctor before applying it.
Treat melasma
A study shows that 4% hydroquinone cream and 20% azelaic acid cream, both used with sunscreen against melasma for 24 weeks with 329 women, provided 65% good results. No reaction has come out after this investigation.
Besides, Topical Azelaic acid has so many beneficial properties like anti-inflammatory, bactericidal, and anti-keratinizing effects, which help kill bacteria, remove dead cells, and down the process of inflammatory. It's also known as a tyrosinase inhibitor, which decreases excessive melanin production and is suitable for those with rosacea, melasma, and post-inflammatory hyperpigmentation.
Remove dark spots
It is outstanding for removing dark spots as it inhibits the production of excessive melanocytes that produce melanin. Too much melanin can darken your skin.
When to use Hydroquinone?
You must apply Hydroquinone during nighttime. Because, as you learn, it helps to inhibit the production of melanin or pigment, which can be increased the exposure to the sun rays again, so the daytime is not perfect to use it. Another reason is that it's a little bit sensitive to sun exposure.
By the way, you shouldn't apply it every day. Please take a little break, start again, and let your skin rejuvenate.
Consecutive application of Hydroquinone may cause redness and irritation.
How long does Hydroquinone take to work?
Hydroquinone does not give you an overnight solution to reducing hyperpigmentation. After applying it, many people see a significant reduction of the melanin or pigmentation intensity within 2 to 3 weeks, which you consider lightning speed.
But it takes around 5 – 7 weeks to remove hyperpigmentation and sometimes takes more as all skin types and concentration levels of Hydroquinone are not the same.
Now the question is, what happens when you stop using hydroquinone cream or gel.
Hyperpigmentation is a chronic condition. It can come back if you stop applying hydroquinone cream. The result is not permanent.
But that's not mean you should apply it for the rest of your life. Using hydroquinone cream or any product with Hydroquinone blocks melanin production and may increase it again when exposed to the sun.
So wear sunscreen whenever exposed to the sun, and thus you prevent melanin from coming back again.
And that's the only way to preserve its effect even after stopping using it.
Hydroquinone Side effects on the skin
If you say what are the side effects of using Hydroquinone? Applying the 2% hydroquinone ingredient for a short period, you may not experience any side effects.
But Hydroquinone is very powerful; it's better not to mix this with other powerful active ingredients like retinoid, AHAs and BHAs, and vitamin c that can cause irritation, redness, and even allergic reactions in your skin.
Besides, if you use it with a high dosage and for an extended period, you may experience pseudo-ochronosis, also called exogenously.
Now the question is, how can pseudo-ochronosis happen in your skin?
It can happen as part of your genetic disease, affecting tyrosine (a rare enzyme) due to the accumulation of homogenetic acid. Homogenetic acid is a chemical that occurs when Hydroquinone is broken down or when too much is present and is deposited in the sclera, joints, and skin, which leads to a bluish-grey pigmentation.
Only application of Hydroquinone is not the reason for having pseudo-ochronosis; rather, it may be a side effect of anti-malaria and antiparkinson medication.
In a few studies of humans, one of the teams consumed a very high level of Hydroquinone, like 500 milligrams, and another consumed 300 milligrams of Hydroquinone. But there has been reported no possibility of cancer or leukemia and no hepatotoxicity. Your body is well equipped to handle a massive amount of consumption of Hydroquinone, as your body is used to taking foods that contain Hydroquinone like broccoli, coffee, pears, wheat cereals, etc.
According to dermatologists, 2% topical hydroquinone is very effective for patients of color for a long time in managing dyschromia disease of hyperpigmentation.
By the way, there are some controversies about the application of Hydroquinone that can cause cancer. Seriously, Can Hydroquinone cause cancer?
No, there is no human data on Hydroquinone's case that it can cause any cancer.
But a study with rats fed high doses of Hydroquinone shows an increased rate of renal dysplasia. But dermatologists agree that rat data shouldn't be messed up with human data since humans are already used to the consumption of Hydroquinone.
The bottom-line
Hydroquinone effectively lightens skin and treats hyperpigmentation, post-inflammatory hyperpigmentation, and melasma.
But it is essential to apply under the supervision of dermatologists, or you can use over-the-counter 2% hydroquinone.
Hydroquinone has been used as a first-line treatment for melasma and may provide an excellent result over a short period.
And if you want to preserve this effect, wear sunscreen before exposing yourself to the sun rays. And to avoid any side effects, you must use it for a short time, not for a long time.
Special tips   
What should do
Give your skin a break every week, and let your skin rejuvenate itself. Then apply again
Wear sunscreen even after discontinuing it; otherwise, dark pigmentation may come back again.
If you have excessive hyperpigmentation, you must consult with dermatologists.
What should not do
Please don't use other powerful active ingredients like retinoids, AHAs, and vitamin c with Hydroquinone as it irritates the skin.
Please don't use it for a long time.
Don't apply 4% hydroquinone without a prescription from a dermatologist.