Sunscreen is the key skincare product for everyone's skincare routine. Child to teen and teen to elder everyone should wear sunscreen. If you don't wear sunscreen there is a chance to have hyperpigmentation, skin discoloration, dark patches on your skin. UV rays of the sun can damage your skin's collagen and connective tissue which leads to an increase in the premature signs of aging. And if you have fair skin, you have a higher chance of getting skin cancer.
Well, sunscreen provides us a lot of skin benefits. So you should wear sunscreen every day in every season. But what happens if you don't wash off sunscreen? So many problems may arise in your skin and your skin pores might be blocked. If your pores become clogged, lots of problems may increase on your skin like acne, dark spots, blackheads, whiteheads. I will explain it here.
Basically, this article will explain to you what type of effect you will get if you don't wash off sunscreen and how to cleanse it in a proper way and when to apply sunscreen in your skincare day routine. And also get some unknown information about sunscreen that you might not know with all possible FAQs, so keep reading it.
When to apply sunscreen in skincare routine
If you use powerful active ingredients like retinol, niacinamide, vitamin c serum, AHAs and BHAs, these ingredients target on specific skin problem like acne, dark spots, hyperpigmentation and also increase collagen production, luminosity of the skin but they make your skin a little bit photosensitive. So it's super needy to apply sunscreen every day to protect your skin from UV rays while you are using those active ingredients.
So the question is when and how to apply it. Well before applying sunscreen during the daytime, you must cleanse your face and then try to apply toner which will help you to take all the residual debris and impurities out from your pores.
Then apply your serum. I basically use niacinamide 10% serum and zinc 1% as my skin is oily and I have little acne scars on my skin. You can apply whatever you want like vitamin c serum or hyaluronic acid serum. These serums can be applied during the daytime.
After applying it you can try moisturizer or you can skip it also as you are going to use sunscreen which will work as a moisturizer. But remember if you don't want to skip moisturizer, apply it before wearing sunscreen. After applying serum and sunscreen let your skin give some time (2 to 3 minutes) to absorb the active ingredients of serum and sunscreen. Now your face is ready to apply makeup products. Well, so you are ready to step out.
But you know it's not easy to remove sunscreen and your make-up as well just by washing your face through warm water or facewash before bedtime. I am giving you a solution below.
How to wash off sunscreen on face
Basically different kinds of sunscreen are available in the market, among them some are water-resistant and very stubborn like physical sunscreens also called mineral sunscreens which are really difficult to wash off and some are fairly easy to remove like chemical sunscreens which are not water-resistant but waterproof.
By the way, if you don't know how many types of sunscreen are available in the market, so let you be ensured, there are basically two types of sunscreen
Chemical sunscreen
Physical sunscreen or mineral sunscreen
So if you use sunscreen that is fairly easy to remove, so you can use your daily cleanser like CeraVe hydrating cleanser or Cetaphil oily skin cleanser which is very gentle, effective, and almost for all skin types.
But if you use any water-resistant sunscreen means physical or mineral sunscreen, so you should take extra care of your skin to remove it up to the hilt. You can use micellar water, balm cleanser, or oil cleanser which helps to break down sunscreen and then follow your regular cleanser.
Wash off sunscreen with micellar water
If your skin is oily, you can apply Cerave micellar water to remove sunscreen. Application of micellar water is very easy. Just take it onto the cotton pad and try to get most of your sunscreen off and then wash it off with your regular cleanser.
You can wash off your sunscreen with a cleansing balm or oil
Wash off sunscreen with cleansing oil or balm
If your skin is dry, I recommend you wash of sunscreen with cleansing oil or balm (anyone). Paula's choice Balm cleanser is helpful to remove extra oil, dirt, makeup from your skin. Application is very easy, just massage it on your dry skin and rinse it off later then follow with your daily cleanser basically I'm recommending you double cleanse.
You can follow the same method with your cleansing oil. You can massage your cleansing oil at first then rinse it off and then follow your daily cleanser.
Well, so you already have been informed how to remove sunscreen properly but what if you don't wash your sunscreen at night time, this is very bad for your skin even leads to break down your skin. In spite of maintaining a proper skincare routine, if you don't use sunscreen and don't wash it off, so everything will be in vain.
Let's jump into the details
What happens if you don't wash off sunscreen?
This is very much important to remove whatever it could be sunscreen or make-up you should remove them before bedtime. As you know sunscreen is a little bit thicker, it acts as a little bit of glue which makes your skin a bit oily and also attracts some grimes and debris from the air. So if you don't wash off your face before bedtime two types of problems may arise.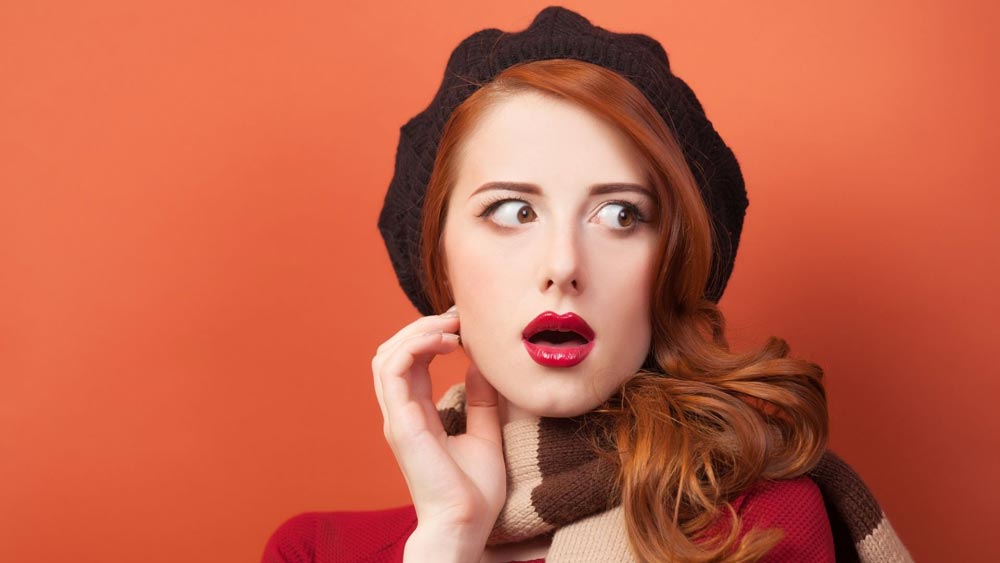 One is: you can't prep your skin to use your nighttime skincare products. Another problem is: your skin pores will be clogged.
If your skin is already clogged you may read this one, here you will get how to treat clogged pores and remove them.
You might know how important to cleanse your skin before putting your nighttime skincare product on. Skincare products hold some active ingredients that penetrate the deeper layers of the skin to concern specific skin problems. But if you don't wash off your sunscreen and makeup, those active ingredients will not be able to penetrate into the deeper layer of the skin.
The second one that I mentioned before is your skin pores will be clogged. If your pores become clog, lots of problems may arise like redness, acne, blackheads, and whiteheads. So if you want to protect your skin from having acne those problems, you must wash off your sunscreen before bedtime.
You can use chemical exfoliants 2 to 3 times a week which are super effective to unclog pores. To know more about chemical exfoliants, you may read it.
You may also ask
Do you need to double cleanse to remove sunscreen?
It depends on what types of sunscreen you use. If you use water-resistant sunscreen (physical or mineral sunscreen) you need a double cleanse as it's a little bit hard and thick and can't be broken down easily. But if you use chemical sunscreen, you don't need to double cleanse. Just use your regular cleanser.
Which sunscreen is easy to wash off?
Chemical sunscreen is easier to wash off than physical sunscreen. Actually physical or mineral sunscreen is a little bit thicker than chemical sunscreen. Physical sunscreen creates a strong layer on the upper part of the skin while chemical sunscreen is absorbed by the deeper layer of the skin. It's not so easy to break down that strong layer of physical sunscreen easily.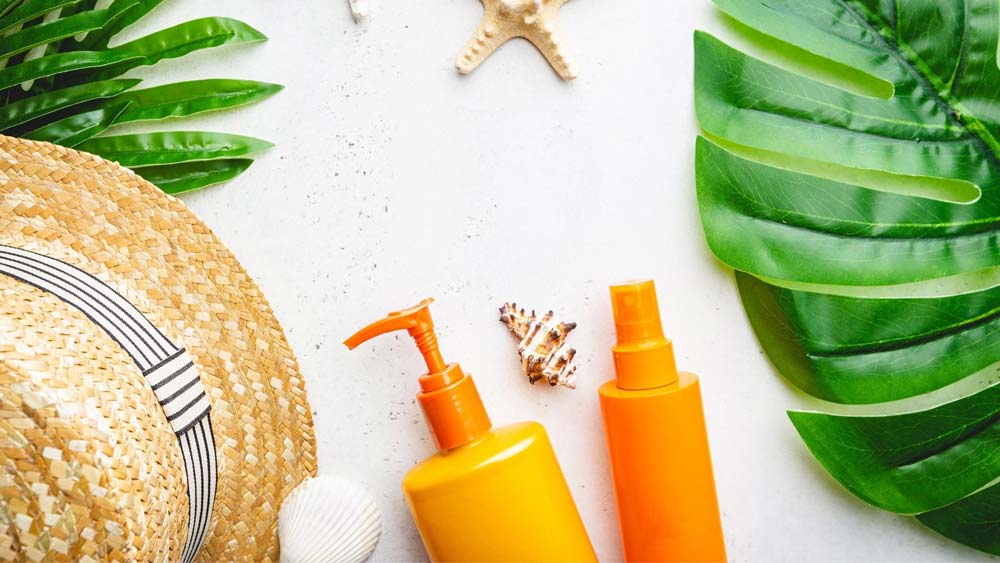 Is water-resistant sunscreen bad?
Sunscreen is always good whatever it could be water-resistant or waterproof as there are no harmful ingredients. But be sure if you wear water-resistant, you must wash it off properly before bedtime otherwise it may give you a reversible effect. Besides, you can choose waterproof sunscreen, if you have a plan to go to the beach or any water to swim.
Can physical sunscreen be removed by water?
No, it can't be removed by water. Physical sunscreen is a little bit thick and water-resistant not waterproof. You need double cleanse to remove physical sunscreen.
What is the difference between waterproof and water-resistant sunscreen?
Water-resistant sunscreen allows a small amount of water to be absorbed by the skin while waterproof sunscreen doesn't. Water-resistant sunscreen creates a thick layer on the upper layer of the skin to reflect incoming UV rays while waterproof sunscreen works by absorbing UV rays and is then changed into heat and released it from the skin as infrared rays.