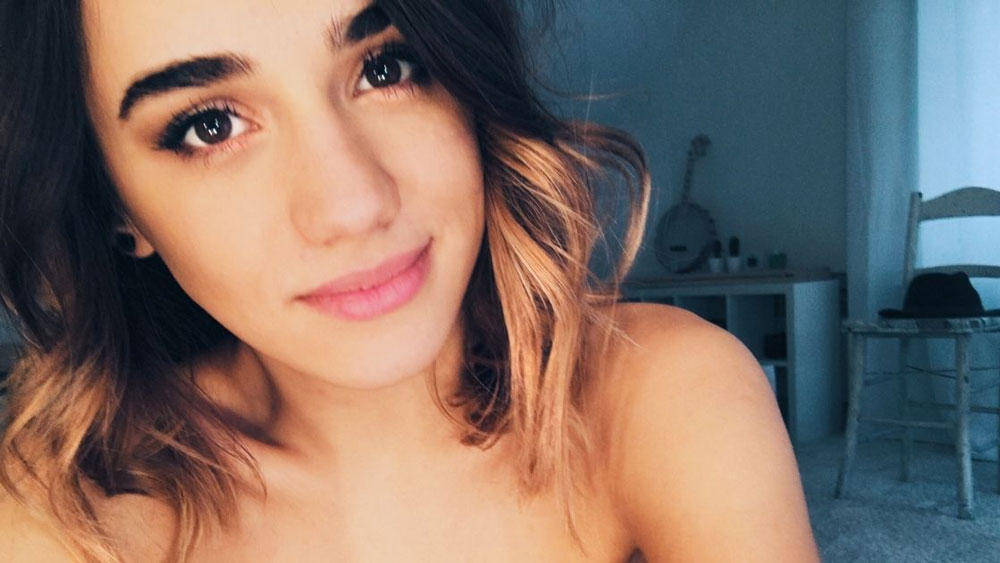 HE: Come closer, I will dive into your beauty.
SHE: What if he saw my blackheads.
Yes… this is true, blackheads can take all your beauty away from you and create a distance between you and your boyfriend or husband.
Now the matter of concern is how to effectively remove blackheads. Wait, wait but before removing blackheads, I will let you know what causes blackheads and how you keep your cheeks and nose away from blackheads.
In this article, I will disclose some ingredients that work effectively in the case of removing blackheads and also let you know how you will look blackheads-free throughout the years and months. I will make you aware of some bad practices also you do with your skin and that leads to blackheads, your foe.
What is blackhead on face
Do you know our skin has oil-producing glands known as sebaceous glands which are attached to hair follicles and release a fatty substance called sebum?
Excessive production of sebum is the reason for having blocked pores or clogged pores.
When dead skin cells and sebum become trapped in your hair follicle it forms a plug called microcomedo, and when more sebum and dead skin cells accumulate in the blocked pores then your microcomedo may increase in size which is the reason for building open comedo simply known as blackheads and closed comedo known as whiteheads.
How to prevent blackheads
According to dermatologists, there are so many ways to prevent blackheads you will look absolutely blackhead-free, glow, and smooth.
READ MORE: KLAIRS Freshly Juiced Vitamin C Serum Review
Apply non-comedogenic skincare products
Try to use non-comedogenic skin care products which will not make your skin pores clogged. As you know when we use makeup, our skin pores may become clogged if it's comedogenic. And when your skin becomes blocked then there is a chance to accumulate more dead skin cells and sebum in the blocked pores which may enlarge your microcomedo as I mentioned earlier and it forms open comedo i.e blackheads.
Wear broad-spectrum sunscreen
"There is actually a specific type of blackheads solely related to sun exposure," says Dr. Dray. Also says "the sun is definitely contributing factor to the appearance of blackheads so protect your skin from UV".
Ultraviolet radiation can cause skin cancer and is also the reason for premature aging. It enhances your aging process by damaging the supportive framework and collagen structure. When that happens your skin becomes a little bit saggier and those pores become more prominent and blackheads become more noticeable says Dr.Dray.
So this is very much important to wear sunscreen when you are exposed to the sun and don't skip it.
READ MORE: What happens if you don't wash off sunscreen?
Use exfoliating products
There are two types of exfoliators available in the market. One is a physical exfoliant another is a chemical exfoliant. It's better to make your skin be adapted with a chemical exfoliant. Because excessive use of physical exfoliants may increase the size of pores and can form blackheads. So this is very much important to keep your skin pores in the proper size, not so big or not so small.
Dr. Dray also warned that those who have extremely sensitive skin consider an exfoliating ingredient either in a wash form or can use a mask but not leave on products as it can irritate your skin.
Wash your face twice a day with salicylic acid
If you are able to keep your face or pores neat and clean or oil-free that means there is no chance to have clog pores and blackheads as well.
Salicylic acid helps you to keep your face oil-free as it is anti-inflammatory which is absolutely good for oily and acne-prone skin.
It also improves skin stratum corneum, skin pH, and also helps to reduce TEWL (transepidermal water loss).
Apply serum formula
You already know that large pores are the only reason for having blackheads. So it's necessary to minimize your skin pores. Who can minimize your skin pores?
Niacinamide can do that. If you apply a serum with niacinamide, it will help you to minimize your pores. There are lots of benefits of niacinamide.
It has anti-microbial properties and helps to stimulate collagen production and also regulate excessive sebum production which is good for minimizing pores and reducing blackheads.
Apply moisturizer
Well, so if you use a face serum and chemical exfoliant, you must use moisturizer otherwise your skin gets dry.
And dry skin tends to produce more sebum or oil to make balance with skin pH level. So this good habit to keep your skin neat and clean then apply serum and then moisturizer or sunscreen.
So, all these skincare habits must keep your skin away from blackheads and even acne as well.
Don't over touch your face
This is bad practice, and most people do that all time. when you touch your face with your hands you are inviting all the germs to get into your pores which develop the chance of having mild blackheads to severe acne.
How to effectively remove blackheads at home
Now the question is how you effectively remove your blackheads if you already have them in your skin.
According to dermatologists, there are so many ingredients that are really helpful in reducing blackheads.
Baking soda
Baking soda shows excellent results in skin pH balancing. It helps to remove all dirt, oil, and dead cells from the skin.
It is also called a natural exfoliator. You can take 1 tablespoon full of baking soda and 2 tablespoons full of water and make a paste and then apply it to your face.
You can keep it for 15 minutes and then wash it with warm water. You will see an amazing instant result after washing your face.
Steam you face
Steaming your face is a very effective way to soften your blackhead. It helps to open up the skin pores and remove all the impurities, dirt, and toxins from the skin and it's better to apply physical exfoliator while you are steaming your face but be gentle with your face don't rub too much.
Steaming every day is not good at all. You can do it max once or twice a week. If you use chemical exfoliants so you can avoid physical ones.
Use Retinoid
Use retinoid which helps in skin cell turnover. It exfoliates the upper layer of skin on the stratum corneum and at the same time triggers the skin cells to turnover that leads to regeneration of new skin cells which helps to minimize skin pores and reduce blackheads, wrinkles, fine lines as well.
You can use adapalene 0.2% which is the family of retinoids and most dermatologists recommend use adapalene while they have blackheads problem.
"You can really just try to keep your skin clean, there are over-the-counter products like retinol or salicylic acid that really can help to minimize blackhead formation", says Dr. Sandra Lee.
Extracted your blackheads
You can extract your blackheads but not by yourself. It's better to do that with expert dermatology.
"After extracted your blackheads use spot treatment cream and a little acne spot treatment cream and just put a little dot on areas and that will help to prevent bacteria from growing that area", says Dr. Sandra Lee.
Use mask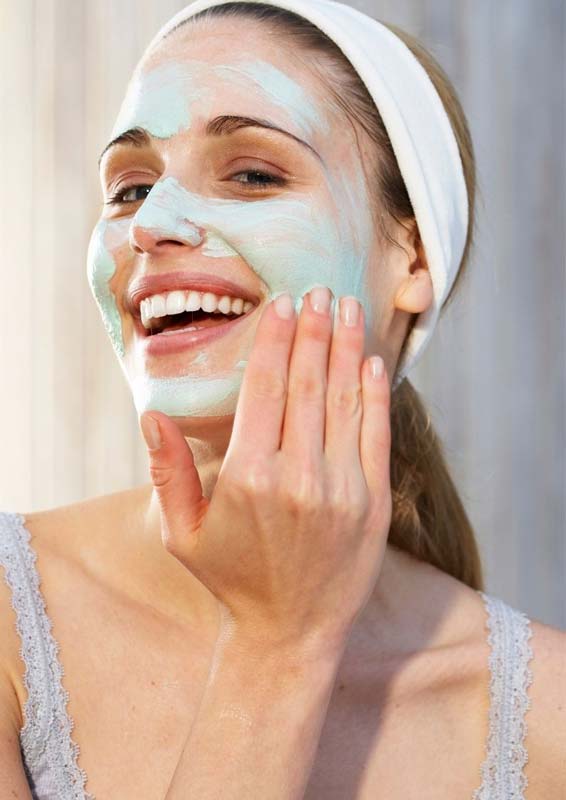 You can apply a mask as well to remove blackheads from your skin.
Basically, I am talking about the clay mask that is really effective and has some active ingredients like kaolin which is actually clay or bentonite. These help to wick up that oil and bind that dirt and impurities and make your pores clean and oil-free.
Apply skim milk
"We know that dairy, particularly skims milk, has been associated with skin inflammation and acne breakouts," says Dr. Joshua Zeichner, Associate Professor of Dermatology and Director of Cosmetic and Clinical Research at Mount Sinai Hospital.
Skim milk helps to promote skin elasticity and it also contains retinol. It's really helpful for your blackheads.
Apply lemon, honey and sugar combination
This combination is excellent and will work on your blackheads effectively.
The citric acid in lemon helps to open up the pores and honey has antimicrobial property and sugar helps to exfoliate the upper layer of the skin as it acts as a scrub.
Just take 1 spoon full of honey, 1 tbsp full of sugar and one tbsp full of lemon juice mix these up and apply it for 15 minutes and then wash it away with warm water.
Get more information about removing blackheads
How do you get rid of blackheads on your nose?
Apply to skim milk or milk cleanser for 5 minutes on nose area or you can apply Vaseline petroleum jelly in replace of skim milk and after 5 minutes rub it for a while, then apply white liquid of egg and leave it for 15 minutes with tissue paper or you can use a face mask in replace of egg, then wash it off with salicylic cleanser or facewash.
What is the best blackhead remover?
Just apply a serum that contains niacinamide, 0.2% adapalene gel, cleanser with salicylic acid, or BHA chemical exfoliant that's all. These products will keep your skin away from blackheads for sure.
How do you get rid of blackheads in 5 minutes?
This is not a matter of jokes that you will get rid of your blackheads within 5 minutes. Apply a milk base product like milk cleansing or vaseline petroleum jelly on the blackheads area, leave it for 5 minutes which will soften your blackheads, and then apply a clay mask that will easily take out all grime and dirt from pores.
Why is my nose full of blackheads?
Because your nose area produces excessive sebum or oil which makes your pores clogged. Excessive sebum and dead skin cells accumulate in the blocked pores and increase the size of microcomedo. When all the gunks are open to the airs, they being oxidized and the skin surface turns black known as blackheads.
Can Ice remove blackheads?
No, it doesn't remove blackheads. It helps to reduce the size of your pores but doesn't help to take all the grime and impurities out from your pores. You can apply toner which is absolutely good to take all the impurities and dirt out from pores.
Do blackheads leave holes?
Try to understand, your skin already has so many holes. But when you have blackheads in your skin that means there is a chance, your skin hole can be increased in size a little bit. So when you remove your blackheads or take all dirties from pores, try to apply moisturizer or massage your skin with cleansing oil which helps to make your holes less noticeable.
Bottom line
Now let's check one more time how to remove blackheads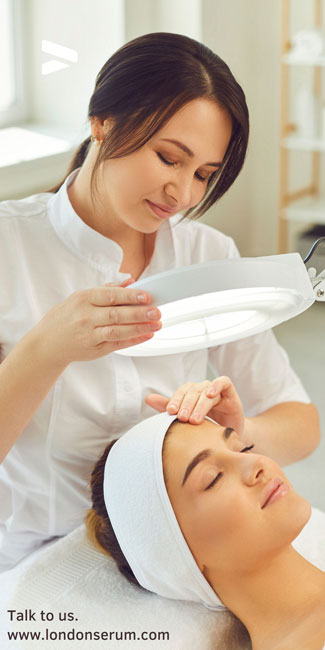 Use retinoid serum or product like adapalene 0.2%
You can choose serum that contains niacinamide
Try to use chemical exfoliant like salicylic acid
Steam your face
Apply baking soda as natural exfoliator
Choose lemon, honey and sugar combination
Apply skim milk
Wash your face two times with salicylic acid
Get special tips
What should do
Always try to keep your face clean, whenever you feel oil or pollution, wipe your face with simple Turkish towel
If you even don't have anything just use tomato pulp on your face which removes extra grease
After extracted your blackheads use spot treatment cream or put little dot on areas
Must apply sunscreen or moisturizer
Use light foundation
What should not
Don't squeeze your blackheads which causes inflammation and irritation
Don't punish yourself by using a self-tanner says Dr. Dray
Ingredient like coconut oil can worsen the appearance of blackheads, so if it's possible avoid it
skip to do extraction by yourself as it can do more harm than good for you skin
if you use face mask in any week, so don't apply chemical exfoliant in that week