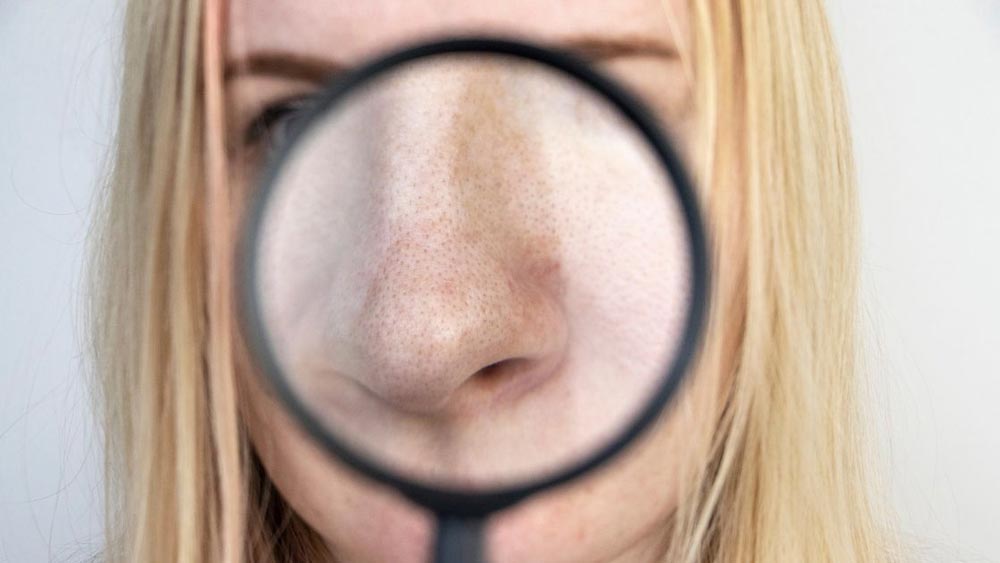 Let your skin define your age, not the year. But if you have large pores on your face it's quite difficult to look your skin gorgeous, touchy, and less aged. You are even unable to set your makeup properly if you have large skin pores.
This is necessary to care your skin by producing collagen, proteins, exfoliating, protecting skin from UV, and minimizing or tightening your pores.
But before that, you must keep your pores unclogged. Clogged pores are the reason for having blackheads, whiteheads, mild to moderate acne.
This article will help you find all mistakes made by you with your skin that lead to pores enlargement and help you find out the best solution to reduce the appearance of pores.
Let's dive in….
What are pores?
Pores are nothing but skin holes. There are hair follicles underneath the upper layer of our skin and when hair grows up, it comes out of the skin and creates a small hole which is about 0.02mm to 0.05mm. It's absolutely very tiny.
If your hair is thick, there is a chance to have a big hole that means a big pore.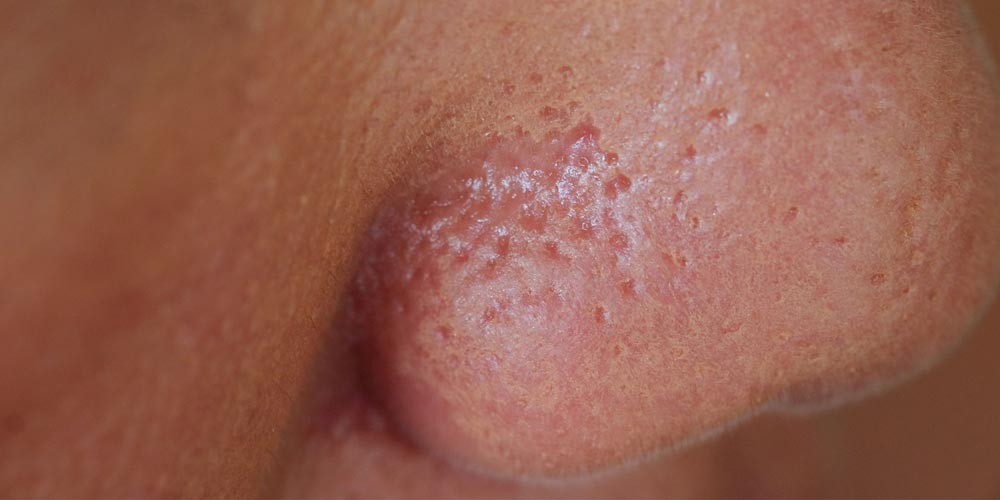 Reasons why your pores look large
According to dermatologists and research, there are so many reasons for having large pores in your skin. Also, so many mistakes are taken place by us that can cause large pores.
Overuse of physical exfoliant
To exfoliate the upper layer of the skin people use physical exfoliators like a scrub. If you rubbing your face with a scrub or other physical exfoliator 2 to 3 times a week it can seriously damage your skin tissue and make your pores large. So if it's possible avoid them and can use any chemical exfoliant like AHAs and BHAs.
Environmental pollutant
It's a matter of concern that where you live. If you most of the time are exposed to the pollutant air it can also cause large skin pores. So, a shield-like moisturizer or sunscreen is necessary to protect your skin from environmental pollution.
But only wearing sunscreen or moisturizing is not enough to protect your skin, you should make a fantastic stratum corneum i.e upper layer of the skin which will work as a shield on your skin. Some active skincare ingredients like niacinamide works really well to regenerate new skin cells and hyaluronic acid hydrates your skin.
Dead skin cells and overactive sebaceous glands
Do you know, there are oil-producing glands in our skin known as sebaceous glands which are attached to hair follicles and release a fatty substance called sebum generally called skin oil.
Excessive production of sebum makes your skin pores blocked.
When sebum and dead skin cells accumulate in the blocked pores, your pores may become large.
So try to exfoliate your upper layer which will help to remove dead skin cells and you can use vitamin c serum or 10% niacinamide serum or 10% to 15% Azelaic acid cream that will help controlling oil.
Overuse of comedogenic products
There are so many comedogenic products like face wash, cleansing oil, and foundation available in the market. These can clog your pores that lead to large pores and can cause mild acne in the skin. So if possible, use non-comedogenic products.
Not removing makeup properly
Caring for your skin at night is the best time. If you don't remove your makeup, it does not only make your pores large but skin irritation and infection might have been seen. Wash your makeup off properly with deep cleansing and then apply toner which will help you to take all the residual dirt and impurities out of your skin pores.
Genetics or hormonal issue
If your ancestors have large pores, there is a chance you will have too. Genes influence the size of the pores and the activity of the sebaceous glands. If your sebaceous glands are so active, they will produce more sebum which is the reason for clogged and large pores in your skin.
And another reason is, if your body starts to produce androgen-type hormones, it will increase the size of glands and produce more sebum. So the better option is to regulate your sebum production.
Sun damage
This is very very much important to protect your skin from UV. Sun can seriously damage your skin, destroy your skin texture, clog your pores and thus enlarge the size of the pores. Also, decrease the rate of skin cell turnover which is necessary to hold the firmness and fine texture of your skin.
Aging
When you get older your skin produces less collagen, protein, and new cells and thus loss its elasticity which may cause sagginess, droopiness, and large skin pores.
How to minimize pores on face
As I already have mentioned to you all the possible reasons for having a large pore, now it will be easy for you to catch all of my points. Just keep one thing in your mind, try to remove dead skin cells, control excessive sebum or oil production and protect your skin from sun damage these processes will definitely help you to minimize your pores, very simple.
Apply cleansing with salicylic acid
Cleanse your face two times with salicylic acid face wash, which will help you regulate your oil production and not allow dirt and gunk to accumulate into the pores. Another important thing is washing your face with clean and filtered water as there are lots of impurities and grime may have in the water which can clog your pores.
Hyaluronic acid dermal filler
The most trendy hyaluronic acid dermal filler helps to improve the skin texture and radiance and minimize pore size. It is injectable and works temporarily in your skin.
Use a toner after cleansing
It is said toner is the skin-Telligent choice. Those who use a toner after cleansing, there is no chance to have clogged pores. Toner helps to keep the pH balance of your skin neutral and also takes all the gunk and grime out of your skin pore.
Even after washing your face there is so much dirt and gunk gets trapped into your pores, so toner helps to take out all of them from the pore.
So let your skin do talking by toning.
Apply pore tightening or minimizing serum
Serum with niacinamide can help you to minimize your pores. According to research, the active ingredient niacinamide helps to regulate excessive sebum or oil production in your skin. Niacinamide also improves your skin barrier function.
And you also can apply anti-aging serum like Vitamin c serum which will help you to control your excessive oil production and also protect your skin from free radical damage and pre-mature aging which are the reasons for having large pores.
Exfoliate your upper layer of the skin
There are lots of dead skin cells produce in the upper layer of your skin. Once dead skin cells and oil become trapped in your hair follicles, it may block your pores and enlarge your pore. So it's necessary to exfoliate the upper layer of your skin. Exfoliating also helps to skin cell turnover.
You can apply AHAs and BHAs chemical exfoliant which basically helps to unstick or dissolve cellular glue and thus remove dead skin cells. Apply this chemical exfoliant 2 to 3 times a week at night.
Use retinol
Retinol every night keeps your skin from oil and acne. There are so many cousins of retinol like adapalene. Retin-A, retinoic acid all are outstanding for oily and acne-prone skin. Retinol is also an exfoliator and helps to exfoliate the upper layer of the skin and triggers the skin cells to turnover which will help you to minimize your pores.
Wear sunscreen and moisturizer
Protecting your skin from UV is the most important as it can cause severe damage to your skin and study proved that sun damage can cause sagging, wrinkles, fine lines which leads to pre-mature age and photoaging.
It can cause collagen to break down and thus your skin loses its firmness which can make your pores more noticeable.
So use broad-spectrum SPF 30 oil-free sunscreen and it must have to be non-comedogenic.
Another important one is a moisturizer which helps to reduce pore enlargement. It doesn't clog your pores if it's non-comedogenic and oil-free. Basically, moisturizer helps to hydrate and soften the upper layer of the skin which will shrink the appearance of skin pores.
Apply aloe vera juice
Aloe vera has skin healing properties. It nourishes your skin and boosts collagen production which really helps you to minimize your pores and hydrated your skin. Apply aloe vera juice at least 2 times a week will give you the best result.
Related queries about large pores
How can I tighten my pores?
Just remove dead skin cells and regulate excessive oil production by using any anti-aging serum like Vitamin c or niacinamide serum during day time and retinol or retinoid during night time. And never forget to apply moisturizer and sunscreen. That's all.
Do pores get bigger with age?
Yes, it could be since your skin produces less collagen with your age and so your skin loses its elasticity and that leads to skin sagginess, droopiness, and large pores.
Why have I suddenly got open pores?
After not cleansing your face for a long time, when you cleanse your face deeply then your pores may enlarge in size. Because lots of impurities and dirt that stuck in your pores were not washed for a long time which may open your pores and increase the activity of sebaceous glands.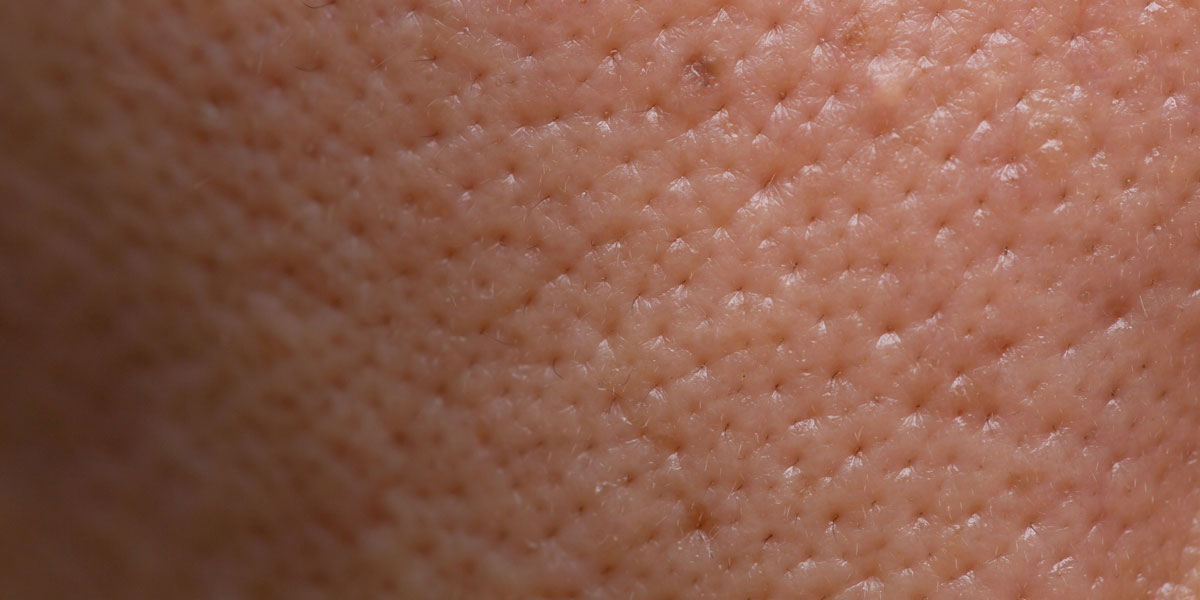 Does ice close pores?
Not at all. If you apply ice for a few seconds after cleansing your face it may temporarily shrink your pores, but excessive use of ice may irritate your skin also. So it's better to replace your ice with toner, which will help shrink your pores and take your residual dirt out after cleansing.
Get special tips
What should do
Must cleanse your face and remove your make up before going sleep
Drink at least 5 -7 glass of pure water a day
Please be gentle with your face
If possible avoid smoking
Must wear sunscreen
What should not do
Don't pop your pimples and blackheads
Don't wash your face with hot and cold water
Don't scrub too much and apply any kinds of exfoliant too much
Do not overuse oil control products
Don't take too much sugary drinks and any sweets