If you want to know, can it apply every day or not? Is it safe for the skin? Is there any side effect after applying ole Henriksen truth serum?
And the most important one is that who can apply it, and how?
I will try to explore each and everything about this serum according to my knowledge, research, and experience.
I must remain neutral while explaining it.
Discussion about Henriksen truth serum based on ingredients
Ole Henrikson truth serum vitamin c collagen booster contains these ingredients mentioned below.
Water (Aqua), Sodium Ascorbyl Phosphate, Calcium Ascorbate, Sorbitol, Glycerin, Tocopheryl Acetate, Aloe Barbadensis Leaf Juice, Citrus Aurantium Dulcis (Orange) Fruit Extract, Camellia Sinensis Leaf Extract, Euphrasia Officinalis Extract, Rosa Canina Fruit Extract, Citrus Grandis (Grapefruit) Seed Extract, Oleth-20, Hydroxyethylcellulose, PEG-12 Dimethicone, Benzophenone-4, Sodium Hyaluronate, Thioctic Acid, Phenoxyethanol, Citric Acid, Caprylyl Glycol, Hexylene Glycol, Limonene, Linalool, Citral, Fragrance (Parfum), Yellow 6
Notable ingredients
Sodium ascorbyl phosphate, calcium Ascorbate, hydrolyzed collagen, aloe, glycerine, sodium hyaluronate, fruit, and green tea extracts.
How ole henriksen truth serum works (based on ingredients)
Ole Henriksen truth serum vitamin c collagen booster is an anti-aging serum as it contains some powerful anti-oxidant like vitamin c and fruit extracts like grape and orange.
Topical vitamin c is very effective for skin that helps to reduce dark-spot, hyperpigmentation, protects your skin from free radical damage, brightens your skin, and improves overall skin barrier function.
Do you know, vitamin c has so many derivatives? In this serum, Sodium ascorbyl phosphate has been included which is absolutely gentle and more stable form of vitamin c, unlike L-Ascorbic acid. L –Ascorbic acid is the purest and strongest form of vitamin c which is not for newbies sometimes.
So on that point, this serum is absolutely gentle and skin-friendly for newbies and for those who have even sensitive skin.
to learn more about the surprising benefits of vitamin c and its side effect check it out.
Another important ingredient is sodium hyaluronate. Basically, it is a humectant. Humectants will increase the hydration level of your skin.
Sodium hyaluronate is derived from HA (hyaluronic acid) by extracting the salt of hyaluronic acid. Hyaluronic acid helps take the moisture from the air, draws it into your skin, and makes your skin hydrated, plump and juicy. It is injectable and works as dermal filler and can be pushed through injection into your skin. To get more fact about hyaluronic acid, you may read this
That means this serum will make your skin hydrated, glowy, and plump.
Another important ingredient is collagen, which helps make your skin smoother, younger, tighter, and bouncy.
Now let's come to another ingredient that is green tea and fruit extracts. You may know green tea, grape and orange are also powerful antioxidants that are included in this serum.
I must say extracts are typically effective and well tolerated by the skin.
Well, the final and important ingredient is aloe juice which is a kind of soothing ingredient and also effective to give moisture look to your skin.
Some important queries about ole Henriksen truth serum
Is Olehenriksen good for skin?
Ole Henriksen truth serum is good for the skin since it contains some important ingredients like Sodium ascorbyl phosphate, sodium hyaluronate, collagen, and some fruit extracts. The combination of these ingredients helps to produce collagen, fight against acne, remove dark spots, hydrate your skin, and thus makes your skin glowy, plump, and smooth.
What type of vitamin C is in Ole Henriksen Truth Serum?
Vitamin c has many derivatives among them this serum contains Sodium ascorbyl phosphate which is much gentler than the pure and strong form of L-Ascorbic acid. This ingredient has antimicrobial property that helps to fight against acne.
Can I use Ole Henriksen Truth Serum at night?
Yes, you can use it at night, but don't forget to take moisturizer. And during daytime must wear sunscreen.
Does Ole Henriksen have retinol?
No, it contains some active ingredients like vitamin c derivatives and sodium hyaluronate which comes from hyaluronic acid. There is no retinol or retinoic acid or Retin-A in this product.
Is Ole Henriksen ethical?
Though this product is not examined on animals and neither this happened by their suppliers or any third parties but confirmed that it's cruelty-free.
Benefits of ole Henriksen truth serum
Considering above all important ingredients we can conclude how important the ole Henriksen truth serum is.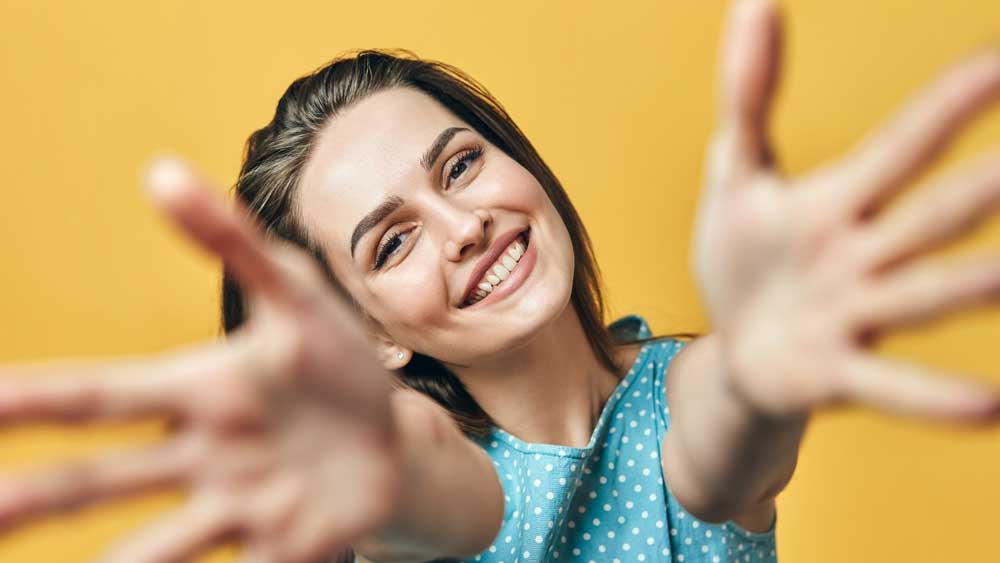 Anti-aging properties
It contains lots of antioxidants that help repair your tissues, produce more healthy skin cells, and stimulate collagen production in your skin. These features can fade your wrinkles and fine lines.
Remove dark spots and hyperpigmentation
As I said, it contains lots of antioxidants like grape, orange along with aloe juice and sodium hyaluronate help to remove dark spots and hyperpigmentation since this combination of these ingredients inhibits the production of excessive melanin production in your skin which makes your skin dull and spotted.
So, this one is absolutely good for removing dark spots and hyperpigmentation.
Good for acne-prone skin
This serum contains a sodium-ascorbate-phosphate ingredient that has anti-microbial and anti-inflammatory properties which is absolutely good for acne-prone skin.
Study shows that even 1% of sodium ascorbate phosphate is much effective for acne-prone skin.
Much stable and less irritating
Since this serum contains the derivative of vitamin c, so it is much stable and will not be oxidized easily whereas the pure form of vitamin c (L-ascorbic acid) is stronger for the skin and can cause irritate your skin sometimes if you apply it for the first time.
Research proved that the application of vitamin c derivatives is less irritating, unlike L-ascorbic acid. And this serum can be applied with other active ingredients.
Important queries about benefits of Ole Henriksen truth serum
Is Olehenriksen good for aging skin?
The combination of the ingredients of this serum will help you to repair your tissues, stimulate collagen production in your skin, and removes dark spots, hyperpigmentation which help to fade wrinkles and fine lines too.
What percentage of vitamin C is in truth serum?
Sorry, there is no mention of the percentages of vitamin c. this serum contains vitamin c derivative name sodium ascorbate phosphate, the percentage was not mentioned in the level of the bottle.
The bad side of Ole Henriksen truth serum
It contains Limonene and Linalool that help to improve scent in the cosmetic product. Basically, these are not suited for sensitive skin as they can cause sensitivity and irritation in the skin.
The scent is not a good thing in the skincare world. Those who have allergies to the above ingredients should avoid this vitamin c serum.
How to apply ole Henriksen truth serum
It's simple to apply but few things you should keep in your mind. I am going to share with you the experience of using it.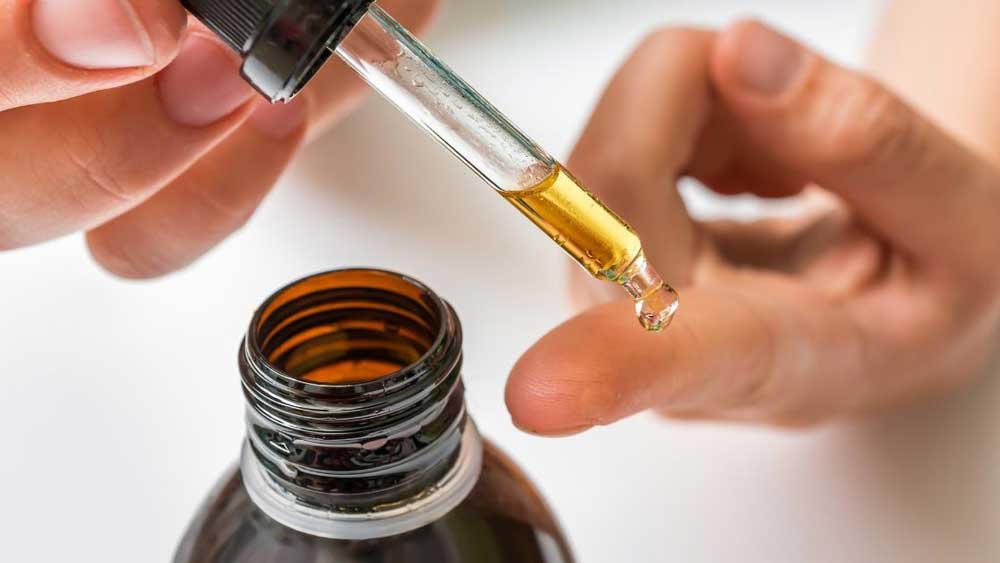 Now let's come to the point.
After cleansing your face apply toner. Toner helps to remove all residual grime and impurities after washing the face.
It's also effective to unclog your pores. If your pores remain clogged, your serum will not penetrate the skin properly.
Now apply the serum with your fingertip. Rub it in a circular motion, and then tap on your face gently.
Eventually, finishes with a good moisturizer to lock the serum. Get the best moisturizer that will never irritate your skin and clog your pores.
Apply this product during the night and wear sunscreen before you are exposed to the sun.
Apply this serum 3 times a week for the first week, in the second week use it 4 to 5 times and from the third week, you can apply it every day, I am ensuring you, you will not experience any side effects or irritation.
After one or two months if you feel any kind of irritation and allergic reaction you should discontinue it.
If you don't have irritation with oil, you can apply an essential oil that will revitalize your skin.
Oil and moisturizer are the most important part of a skincare regime. You can't ignore them. If you avoid them, a few years later your skin will turn in flabby, and lifeless.
to learn more how to apply the serum on face properly check it out
The bottom line
Well, let's consider one more time about Ole Henriksen truth serum
Helps to stimulate collagen production
Remove dark-spots and hyperpigmentation
Inhibits excessive sebum production.
Destroys the future possibility of having acne
Reduce the signs of photo-aging thus improves overall skin barrier function
Hydrate you skin and make your skin glossy, plump and smooth
Even it can irritate your skin make your skin allergic those who can't adapt with scent (Limonene, and Linalool)
Now it's time to get special tips
What should do
Use this serum at most three times in a week for the first week, then 4 to 5 times in second week. After then you can apply it every day
Wear sunscreen before you are exposed to the sun
If it makes your skin irritate just because of containing Limonene, and Linalool, so avoid it.
Take this serum in dry place
Take a break after every one or two months, let your skin regenerate itself
Massage your skin at least one time in a week with essential massage oil
Apply moisturizer every day
If you want to apply this serum with other active ingredients, first try to do a patch test. If it is suited, you can continue.
What should not do
Don't overuse it if you are new user
Never continue it for long time
Don't go out without skin protection
Don't exfoliate your skin too much whatever it could be chemical exfoliant (AHAs and BHAs) and physical exfoliant (scrub).
Don't skip moisturizer